Indoor Type Rectifier is applied extensively in chemical, paper mill, smelter, carbon etc. which provides DC power for electrolysis equipment for production of Caustic Soda,Sodium Chloride, Chloride Dioxide, Aluminum, Zinc, Magnesium, Copper, Lead, Sodium, Cobalt, Manganese and DC heating power for production of graphite and carborundum etc.
Main Characteristics
1.The rectifier cubicle is processed by full digital control, powder-spray wholly, with good appearance.
2.Adopt tailor made water circulated loop profile for element and high speed fuse copper busbar to guarantee sufficient heat dissipation and extend the service lifetime of element.
3.Use typical design of balanced and fixed force to press-fit element with double insulation.
4.Use enhanced strong transparent flexible plastic tube for the connecting water tube inside rectifier panel, to resist cold and heat water, and to extend the service lifetime.
5.Use specially finished water nozzle for the heat sink of the element to achieve erosion resistant.
6.Use double stainless steel clamp as water nozzle fastener which is safe and reliable.
7.All of the conductive busbar inside rectifier is nickel-plated.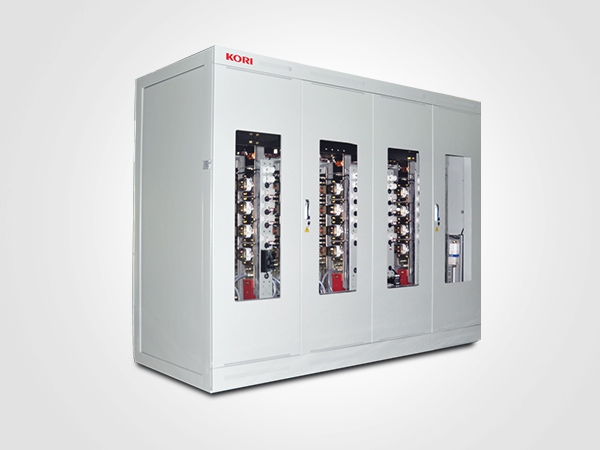 Tags: Indoor Type Rectifier